Business Solutions
---

Fixed Wireless Services
Bluebird's fixed wireless service is dedicated, high bandwidth internet connectivity that is perfectly suited to today's business operations.
Fixed wireless is a balanced connection that uploads at the same speed as it downloads giving you seamless connectivity to your cloud based applications.  Our state-of-the-art network can offer speeds up to 40 Mb x 40 Mb at a substantial savings over other carrier grade services.
If you've outgrown consumer-grade cable or DSL services and need a true commercial class internet service, fixed wireless can deliver everything
you need.
Metro Ethernet
Metro Ethernet or MetroE is a fiber optic service that delivers highly reliable bandwidth options from 10 Mbps to 1 Gbps
It is suitable for businesses that depend on their internet for critical applications such as:
Cloud based applications
Voice over IP telephones
Video conferencing
Multi location, shared applications
Disaster recovery – backup routines
Remote access
Virtual Private Networks
Server hosting – ecommerce
If your business depends on the internet, there is no more reliable connection available.  Bluebird can also configure a fail safe backup that will seamlessly assure that you are never down in the rare event that the MetroE service experiences an outage.
Unlike other carriers, there are no upfront build out costs with Bluebird MetroE.  Call today for a quote @ 318-918-1214.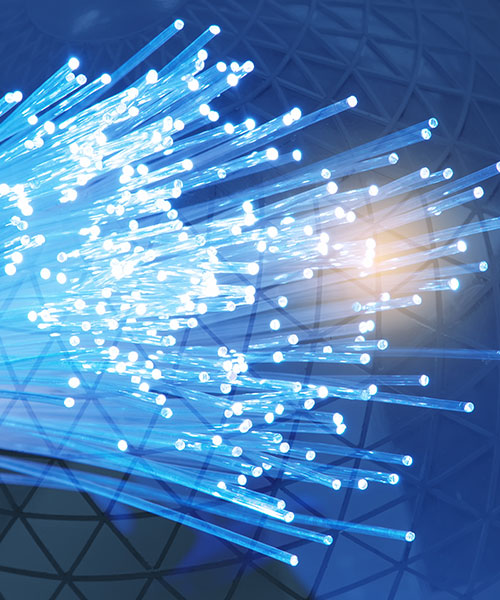 Bluebird Multi-Path
Bluebird Multipath uses advanced routing technologies to provide seamless failover and aggregation of multiple Internet connections to maximize network up-time. Using cloud based monitoring systems and reliable customer premises routers, Bluebird provides real time monitoring and management of multiple Internet connections. If one connection goes down, traffic is automatically shifted, allowing you to conduct business as usual.