Business Phone Solutions
---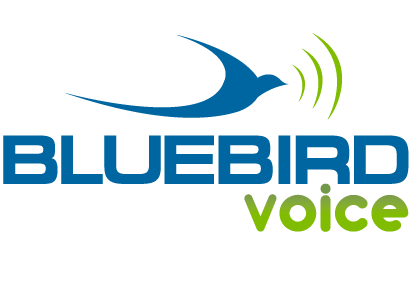 Leverage the power of hosted voice to enhance customer service and increase employee productivity.
Receive emails, faxes, voicemails and SMS text to a single, unified inbox. Greet callers promptly and professionally with auto attendants and call queues. Record and archive conversations for future reference. Route calls to your home or mobile phone; remain accessible whenever you are.
Unlike traditional phone systems, there's no expensive hardware to maintain. Your PBX resides in the cloud on Bluebird's reliable, secure servers. Pay only for the service you need with flat-rate, predictable monthly bills. As your operation expands, easily add new lines and connect seamlessly to multiple locations. You cannot outgrow Bluebird Voice's solutions.
We Offer:
Cisco IP phones
Bring your existing numbers
Unlimited calling
Long distance to the US and Canada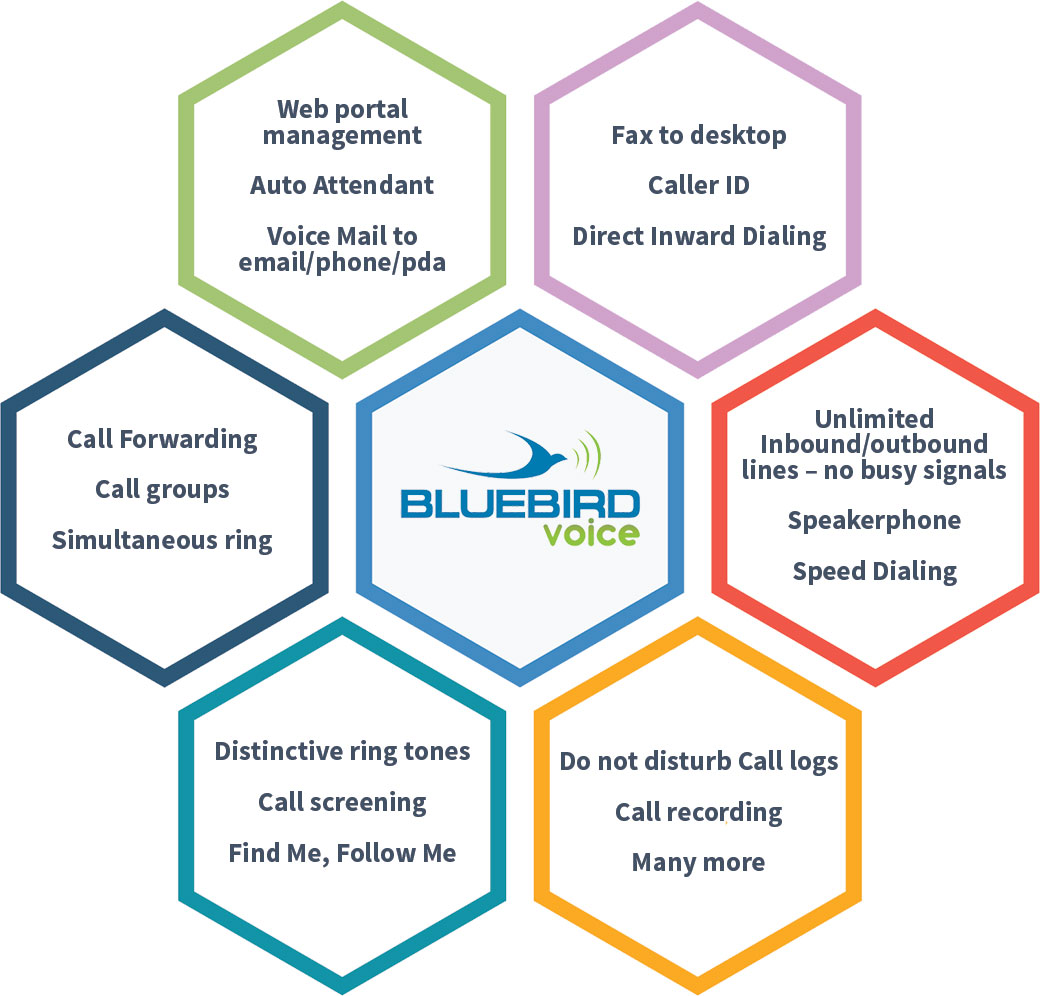 The Complete Office Phone Systems Are

FREE

!
Low Monthly Phone Service
Advanced Features
Key Benefits
VOIP Phone Services
Lower Startup Costs and Monthly Savings
Voice Quality
Traditional Phone Service
Key Benefits:
Bluebird's network is locally owned and operated.
A single vendor for internet and phone service streamlines accounting and maximizes savings.
Enjoy flat-rate, predictable monthly bills.
There's no hardware to maintain.
Simplify moves, changes, and service upgrades.
Easily connect remote offices, teleworkers, and mobile phones.
Service includes after-hours technical support.
VOIP Phone Services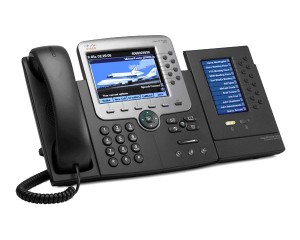 Bluebird Voice Hosted PBX delivers more functionality than a traditional phone system, without the costs of managing and maintaining a PBX. Our Hosted VoIP solution is a hosted PBX phone system that allows businesses to streamline how they communicate.
Hosted VoIP Benefits at a Glance

Lower Startup Costs and Monthly Savings
No PBX equipment to buy or lease. No maintenance contracts or fees for account changes. Service is configured through an easy-to-use web portal. All you need are IP phones and a voice gateway router.

Voice Quality
Because we have full control over our network, Bluebird is able to prioritize voice from end to end. That means that, unlike other providers, we can provide true Quality of Service (QoS). Plus, our best-in-class Cisco equipment ensures crystal-clear call quality.
Save up to 40% on your business phone bill by choosing one of Bluebird's voice options for your business.
Bluebird offers the highest quality voice options. From state of the art VoIP systems to traditional telephone service, Bluebird can deliver the right service with the right features at significant cost savings for your business. All packages are customized to fit your business needs. Plus, you can bundle Bluebird's high speed Internet service with your phone service and save even more!

Traditional Phone Service
Bluebird bundles are designed to deliver the most feature-rich, well-supported voice and internet services. Simply great technology at a great price.
Bluebird is the solution for your telecommunications needs and budgetary constraints.
Hosted PBX is our complete solution for customers seeking low-cost phone service and a new phone system or upgrade – without the large capital outlay. Plus, your business will benefit from a huge range of features only available with Hosted PBX service.