Data Center & Cloud Services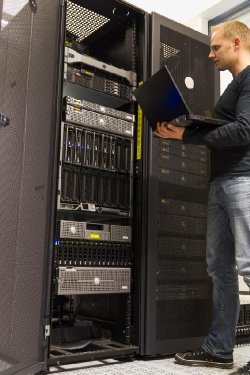 There are many options for data center services these days. As with all our products, Bluebird sets itself apart from the "big box" data centers with friendly, responsive customer service and world class technology.
When the time comes for you to consider moving that web server, email server, or backup server to a more secure location, Bluebird is the local option with all the features of the "big box" data centers, but the local accessibility and support that you need. We can provide everything from colocation to virtual servers, web hosting and much more.
Our data center features:
In-line UPS and multiple generator backup
Multiple upstream carriers with 24/7 monitoring
Managed firewall
State of the art, monitored climate control
Monitored security
Key-carded and escorted access only
Dupont FM-200 waterless fire suppression system