Bluebird Broadband in Fort Smith, Arkansas

Bluebird Broadband is proud to announce we are now offering Internet service in Fort Smith, Arkansas and surrounding areas.
Ft Smith, AR Fort Smith is the second-largest city in Arkansas located in Sebastian County. With a population of 86,209, Fort Smith has long been a regional manufacturing center, with major plants located in the city, including: Trane, Georgia-Pacific, Gerber, Planters Peanuts, and many others. Read more about Ft Smith AR Here.
Internet Services
Bluebird Broadband of is a full-service provider of Business and Residential High Speed Wireless Internet offering service throughout Ft Smith and Van Buren Arkansas, Northwest Louisiana and East Texas. Read more about internet services…
Introducing Bluebird LTE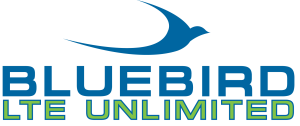 Bluebird's LTE Unlimited broadband Internet is the latest technology available and there are never any data caps or extra charges to worry about. Your whole family can stream video, listen to music, game in real time, or catch up with friends on social media. Bluebird's managed wireless router and LTE unlimited will ensure that you get the best customer experience possible. The whole family will love the freedom to stream, surf the internet, or enjoy gaming with no worries about extra data charges, because it's always unlimited! We can even add an unlimited use phone for $20 extra and all of your calls are free and unlimited too. (in the US and Canada) Give us a call, because Bluebird is now in Ft Smith AR!
Contact us today to find out about the benefits Bluebird has to offer your home. Or Call us 479-431-4175 to find the broadband solution that is right for you.